Keep the streak going M's
The poster formerly known as Kingfelixk. With a new forum comes a new boardname. Julio is my guy, plus we share a birthday, so that's Culiooooo

Adopt a Mariner-Julio Rodriguez
---
---
Keller is awesome. 77K is 5th in baseball. Logan leads the M's with 69.
dt
---
Facing an actual great pitcher tonight. Hoping for pitchers duel with us coming out on top. Let's go!!!
---
---
Posts: 2801
Joined: Wed Mar 09, 2022 7:09 pm
---
Posts: 11470
Joined: Wed May 01, 2019 9:37 pm
Juliooooo!!!

LET's FREAKIN GO!!!!!!!!!!!!!!!!!!!!!!!!!!!!!!!!!!!!!!!!!
---
Seattle or Bust

wrote:

↑

Fri May 26, 2023 11:08 pm

I'm hoping the M's beat up a good starter. Fools errand but it would be nice to have high expectations for once.
Yea tht would be nice. Having a good streak. Needs to continue.
---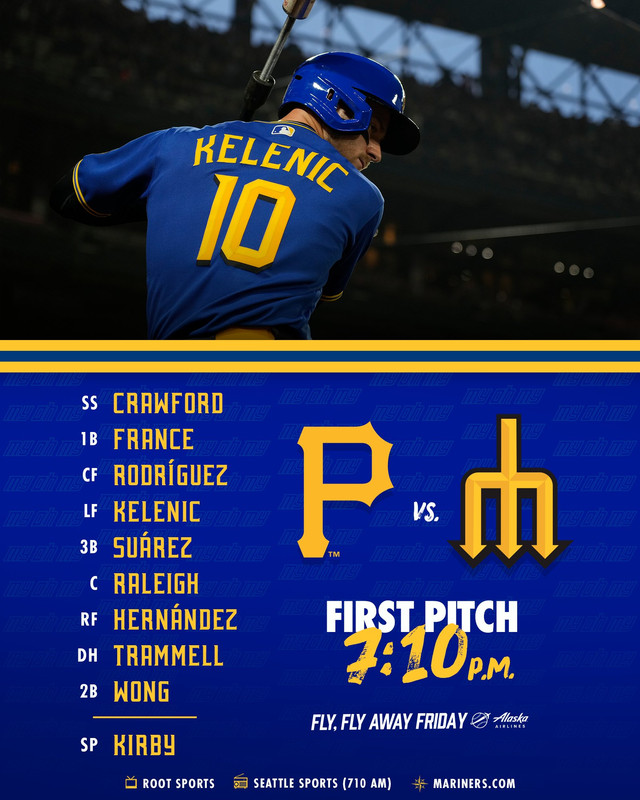 Some knob on Twitter says Wong has history of hitting Keller pretty good, maybe that's why he's in.
I'm not looking into it though...
She/Him/This/That/Salami/Donut
---
Posts: 604
Joined: Wed Apr 27, 2022 10:58 pm
Location: Seattle, WA
Wong vs Keller .267/.820 4 for 15 1HR

Wong vs RHP career .260/.747
Wong vs RHP 2023 .176/.472

Past performance is a good indicator of future success or something lol
---